The Survival Tin Lamp (STL) is a Research & Development Project by Karl OscarDelta to build a compact, lightweight and simple modular light source
for a small survival/escape & evasion kit that can be carried on the person, powered on/off when required and provide constant light source for 72 hours+.

The STL kit consists of 1 x Battery Holder (3D printed) and 2 x Light Emitting Diode (LED).
The STL can be powered with an easily sourced CR2032 Coin Cell Battery (not included).
The complete kit can be carried inside a Soda Cap Stash.

There are no switches. Simply make contact with the LED and Battery:

- Put the Anode lead (long part) on the (+) positive side of the battery cell.
- Put the Cathode lead (short part) on the (-) negative side of the battery cell.
- Now slide the battery into the holder
- The Battery Holder will maintain the connection and allow for the LED to stand upright.

A single CR2032 Coin Cell Battery will provide light throughout the night if required. Most of the light is directed OTF (out the front).
With STL DIFFUSER you can scatter the OTF light for a more even ambient lighting.
At room temperature a single white LED will run for more than 200 hours* and unlike a candle it will not blow out and will even work when submerged underwater!

*10MAY2022 current runtime during test in progress = 468 hours.

Note: During this R&D project variations in the LED and Battery Holder will occur. For updates follow the Instagram link below:

#survivaltinlamp

We are currently supplying a GITD Battery Holder with White, RGB, Blinking Red and UV LEDs. All orders will receive the latest version.

Select STL from drop down menu:


---
In optics, a diffuser (also called a light diffuser or optical diffuser) is any material that diffuses
or scatters light in some manner to transmit soft light. Diffused light can be easily obtained by reflecting light
from a white surface, while more compact diffusers may use translucent material, including ground glass,
teflon, opal glass, and greyed glass. - Wikipedia

Most common LEDs provide light out the front (OTF) at a 20 degree angle.
The STL Diffuser has been custom made for the 5mm LED to scatter the light and illuminate a wider area.
Simply place the diffuser over the LED when ambient light is required.
The STL Diffuser is made from GITD (glow in the dark) material so with a white, blue or UV LED it will continue to glow after use.

£0.95 (2 PACK)


---
When it comes to special products for covert carry and concealment smaller is often better!

The JAB-D (Micro) is an existing product, made smaller whilst retaining its original function.

It is just like the bigger brother but smaller...

The small size, temperature range and Ingress Protection rating allows for the JAB-D (Micro) to be permanently concealed inside clothing:

Exposure Range: -30℃ to 220℃
NFC Operating Temperature: -25℃ to 85℃

The JAB-D and JAB-D (Micro) both have an Ingress Protection of 68 (IP68) the highest standard of protection you can find.
This is the best of the best protection for electrical devices. In challenging conditions with critical assets on the line,
it pays to reach for the highest standard of protection you can find. When it comes to electrical enclosures, an IP68 enclosure is that standard.

Ingress Protection (IP) ratings are one of the most widely-used ways to rate an electrical enclosure's performance.
An IP rating gives you a quick snapshot of the protective qualities you can expect from the enclosure,
which is why you'll find them in use around Europe and the U.S.

The IP rating system is an international standard for rating the ingress protection of electrical enclosures.
When we say ingress protection, we mean how well the enclosure keeps things like dirt and water from getting inside.
That's extremely important because dirt and water ingress can present a major hazard to sensitive equipment.

IP ratings offer a standardized way to rank the protective characteristics of an enclosure.
The IP standard is based on the IEC 60529 code, an International Electrical Commission standard that dictates the criteria used in IP ratings.
It's used for electrical enclosures throughout both Europe and the U.S. (although you'll also find the NEMA enclosure ratings used in the U.S.).

Each IP rating is composed of two numbers, with the following significance:

The first number signifies the enclosure's protection against solid ingress such as dust, dirt and debris.
The second number signifies the enclosure's protection against the ingress of water.

What Does an IP68 Rating Mean?

IP68 ratings occupy the very top of the IP rating scale. Both digits are at their maximum level:

A 6 for total protection against solid ingress.
An 8 for total protection against water ingress, up to and including complete submersion below one meter and for more than 30 minutes.

£1.50


---


Available in Black, Brown, Navy Blue, Grey and Olive Green single ply webbing with a colour matched cam lock buckle.

The width of the belt is 1.5 inches/38mm so it will fit most belt loops.
The length is 51 inches/130mm so it will fit waist sizes up to 43 inches/109cm*

To adjust the length first release the webbing from the buckle,
cut the straight edge and then seal the end with heat/flame to stop fraying.

*You belt size is your waist size + 2 inches/5cm. Add a further 6 inches/13cm to feed through the belt loop.

Tip: Retain the excess part of the belt and consider sewing it onto the inside of the belt webbing to create a secret
pocket for the carry & concealment of small items. Locate the secret pocket centre of back for escape tools (shim, key etc.)


---


The MICRO-SQ-LIGHT can be installed on our Technora Escape Necklace and APEK.

Two modes of operation:

- Squeeze the button for a quick burst of white* light (can be used for morse code)*.
- Slide the switch to turn ON/OFF.

Specification:

- 12 lumens output.
- Visible from over a mile away!
- Powered by 2 x replaceable CR2016 Lithium Coin Cells (included).
- Will also run on 1 x CR2032 Lithium Coin Cell (included with the latest Plan B).
- 12 hours of continued use.
- Glass-filled polyurethane body.
- High performance photoluminescent external disc installed, once activated it can stay visible all night in total darkness

£3.50 GBP (1 PACK)


---


- Type A Breakaway Connector x 1
- Silicone Retainer Beads x 4
- Small Cable-Tie x 1 (used to secure female breakaway connector)
- Shock-Cord x 1 (random colour)

£2.50 GBP


---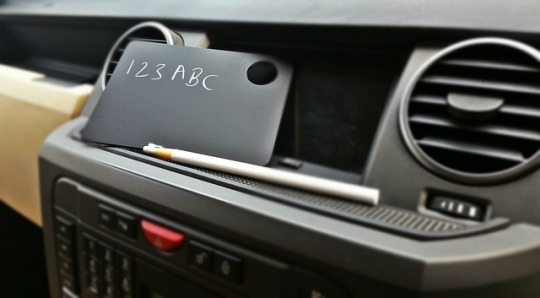 POORMANS' TABLET (PMT-A6)
The Poorman's Tablet was originally developed in 2017 for special operations forces to provide a safe, secure and sterile device for taking notes,
recording information and sketching in adverse weather conditions, low light and hostile environments.

The Poorman's Tablet is also ideal for medics, search and rescue, law enforcement, security, military personnel and anyone
that is required to take notes on the go, outdoors in all weathers or simply requires a robust go anywhere notepad.

The PMT-A6 weighs 51g and measures 4 x 6 inches so it will comfortably fit in a pocket. It can be attached and worn on outer clothing,
equipment for quick and easy access. It can also be used as a writing support for standard 3 x 5 inch notepads.

- Tactical Non-Reflective Matte Black Notepad
- No Batteries Required
- Waterproof
- Carabiner / Lanyard Attachment
- Write In The Rain With Graphite Or Chinagraph Pencil
- Write Underwater With Chinagraph Pencil
- Write In The Dark With White Chinagraph Pencil
- Use Eraser To Remove Graphite or Chinagraph Pencil Marks
- Use Alcohol, Acetone or WD40 To Remove Chinagraph Marks
- Safe, Secure and Sterile

Safe...

The PMT-A6 does not produce heat, flames or sparks so it can also be used safely in areas of combustible gasses or liquids.
It is also completely non-magnetic and non-metallic.

Secure...

We all know that electronic devices are prone to 'leaking information' but paper is not always the best option to 'go dark'.

Writing on notepads or other paper surface creates indented impressions on the paper beneath the original writings.
The indented impressions are not always visible to the naked eye and have been recovered from up to seven layers of paper.
Documents that may contain indented impressions not visible to the naked eye can be visualised through the use of an Electrostatic Detection Device (EDD)
such as the Electrostatic Detection Apparatus (ESDA). An EDD uses applied charges and toner to visualise areas of indented writing,
making them visible to the eye. Even documents that were shredded or burned may prove useful if reconstructed.

If you have to take a note on paper you can place the Poorman's Tablet underneath to stop an indented impression on the other layers of paper.
When you erase a note from the Poorman's Tablet it is gone for good with no risk of leaving an indented impression that can be recovered at a later date.
The Poorman's Tablet ensures you are always working from a 'clean slate'!

Sterile...

As with all our special products the PMT-A6 is free from manufacturers stamps and marks.

Version 2.0 coming soon...


---
A compact cutting and scraping tool is a must have for all SERE/Survival Kits.
The cutting edge is razor sharp and the sides can be used as a striker for ferro rods.

- Approx. 38.1mm x 19mm x 0.22mm
- Heavy Duty Carbon Steel
- Aluminium Spine

Single Edge Blade with tape wrap.
Single Edge Blade Vs Zip-Tie 'score and pinch' method.


£0.55 GBP *** You must be aged over 18 years to purchase this product ***



---
1 x BRS-2 Handcuffs
2 x Keys
1 x Gulag Shim.

Limited stock.

25JAN2022: SOLD OUT


---
For some it will be no more than a black disc.

For you it will be much more...

With an NFC enabled device it can be used to store text, URL, links to files/video, make calls, send sms, add a location/address, start navigation to a location,
open street view at coordinates, information in case of emergency, Bitcoin address, Bluetooth connection, Configure a Wi-Fi network,
sound controls and media, set display settings, manage the configuration on your device, tasks from apps, phone features, file operations,
compose an email, compose a tweet, open geolocation, open an address, turn on/off camera flash (flashlight), vibrate, timestamp, talking clock,
pop-up message, notification and more.

Technical Information:

Protocol ISO 14443-3A NXP MIFARE Ultralight (Ultalight C) NTAG213
Technologies available NfcA, MifareUltralight, Ndef
ATQA 0x0044
SAK 0x00
Signature Valid (NXP Public Key)
Operating frequency 13.56 MHz
Size 50 /137 Bytes
Writeable/re-writeable (100,000 cycles)
Can be made Read-Only
32 Bit Password protection
UID Ascii Mirroring
24 Bit counter
Originality Signature
Fast read option
Transmission of the data with a baud rate of 106 kbit/s
Operating distance up to 100 mm (depending on various parameters as e.g. field strength and antenna geometry)
An intelligent anticollision function allows to operate more than one tag in the field simultaneously
NDEF type 2 formatted during manufacture
137 characters available with NDEF formatting

Manufactured in Germany for commercial use these tags are very strong and durable.
The disc can withstand flames, high temperatures and is completely waterproof so suitable for use in laundry.
There is a copper antenna inside to provide a decent reading distance for NFC enabled devices.
It will also fit inside the end cap for carry inside our Go-Tube and DCT.
The JAB-D is also undetectable with hand-held/walk-through metal detectors.


How to use:

Check to see if you have an NFC Enabled Phone...
For Android, Blackberry and Windows devices you will find many applications on Google Play.
We use NFC Tools Pro and NFC Tasks.
The NFC antenna is located on the battery for some devices and may not be present on replacement batteries.

For iPhone 7 to X running IOS-11+ you can launch from the black disc, but you will have to use an application such as
PROX NFC TAG that you can find on the Apple app store.

For iPhone Xs, Xs Max or Xr URL's will launch with no application.

Download NFCWriter X to unlock iPhone's NFC...



£1.50


---
These 1.5 inch mini light sticks (cyalumes) will glow green for 4hrs+ (in colder climates these have been known to glow for 24hrs+).
To activate place on index and middle finger and then use thumb to press down.
Shake until glowing bright green.
£1.00 GBP (2pk)

---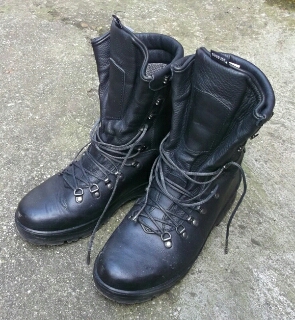 FR960 FIRE RETARDANT BOOT LACES (GUN METAL / BLACK)
FR960 Fire Retardant Boot Laces are suitable for applications that require high strength, chemical and heat resistance.

Constructed using a special high performance fibre that offers a balance of advantages between meta-aramids and para-aramid fibres,
which are a class of heat-resistant and strong synthetic fibres.

For safety/protective applications this special material has been widely utilised to achieve superior FR properties
versus other commercially available products.

Compared to meta-aramids (i..e. Aramet®, Conex® and Nomex®) the major advantages include
greater tensile strength and abrasion resistance, lower shrinkage at high temps and lower moisture regain.

Compared to para-aramids (e.g. Paramyd®, Twaron®, Kevlar®) the major advantages include greater chemical,
elongation and abrasion properties and lower moisture regain.

This material is used in aerospace and military applications, for ballistic rated body armour fabric and
ballistic composites and as an asbestos substitute.

Product Specification:

Fatigue Resistance
Higher resistance to flex fatigue than Kevlar&reg and
shows little loss of strength even during repeated abrasion, flexing and stretching.
High Tensile Strength
Strong and light, weight for weight, FR960 Boot Laces are 8 times
stronger than steel and 3 times stronger than fibreglass, polyester or nylon yarns.
Test Tensile Strength
960lb, elongation less than 4%, denier 24,000.00
UV Resistant
Polytetrafluoroethylene (PTFE) coating. This coating protects the cord from UV damage,
increases flexibility, better knot strength, and chemical resistance.
Chemical Resistant
Highly resistant to acids, alkalis and organic solvents; not vulnerable to damage caused by steam or sea water.
Heat Resistant
Thermal decomposition threshold of 500°C, so can be used at 200°C for long periods.
At 250°C, it maintains more than half of its room-temperature tensile strength.
Spark Resistant
A welding spark is a tiny piece of metal that is hot enough to glow.
Sparks can travel as much as 35 feet and still be hotter than 2,500℉ (1371.11°C)
These laces have been tested with sparks from a ferro rod

The ends of the laces are finished with black metal lace tips (aglets)
Available in 60", 72" and 84" lengths



---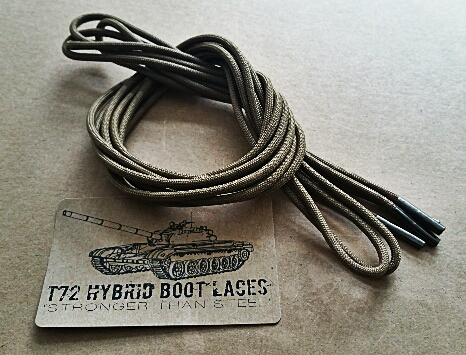 T72 HYBRID BOOT LACES "STRONGER THAN STEEL"
The T72 Hybrid Boot Laces feature a special construction using a lightweight nylon kernmantle sheath (550 Paracord) originally used
in the suspension lines of parachutes. This cord is abrasion resistant due to the high number of interwoven strands for its size giving
it a relatively smooth texture. The inner core is Technora&reg, an Aramid fiber* very similar to Kevlar&reg that is also useful for a variety
of applications that require high strength or chemical resistance:

Fatigue Resistance
It has slightly higher resistance to flex fatigue than Kevlar&reg and shows little loss of strength even during repeated abrasion,
flexing and stretching.
High Tensile Strength (960lb)
Strong and light, weight for weight, Technora&reg. is 8 times stronger than steel and 3 times stronger than fiberglass, polyester or nylon yarns.
UV Resistant
Enhanced by dying the naturally gold fiber black.
Chemical Resistant
Highly resistant to acids, alkalis and organic solvents; not vulnerable to damage caused by steam or sea water.
Heat Resistant
Thermal decomposition threshold of 500°C, so Technora® can be used at 200°C for long periods.
At 250°C, it maintains more than half of its room-temperature tensile strength.

*Aramid fibers are a class of heat-resistant and strong synthetic fibers. They are used in aerospace and military applications,
for ballistic rated body armor fabric and ballistic composites, in bicycle tyres, and as an asbestos substitute.
The name is a portmanteau of aromatic polyamide.They are fibers in which the chain molecules are highly oriented along the fiber axis,
so the strength of the chemical bond can be exploited.

The ends of the laces are finished with black metal tips (aglets) that can be prised open to access the inner Technora® strands if required.
With the inner strands removed the outer boot lace sheath has a tensile strength of 305lb and can continue to be used as a boot lace.

The standard length of each lace is 72 inches (6ft) and these can be custom made to any size or colour.

Thickness: Approx. 3mm (will fit standard boot/shoe eyelets).

Review by RECOIL OFFGRID. CMG West, LLC. Firearms & Survivalists Lifestyle - November 12, 2020:
https://www.offgridweb.com/gear/boot-laces-pocket-preps/




---
HOW DOES PAYPAL WORK? CLICK ON THE IMAGE BELOW.



PROBLEM WITH PAYPAL?

SOME CUSTOMERS EXPERIENCE AN ISSUE WITH THE PAYPAL SHOPPING CART.
IF YOU ARE UNABLE TO COMPLETE THE TRANSACTION YOU CAN SEND THE TOTAL AMOUNT VIA THE PAYPAL LINK BELOW.
https://www.paypal.me/disruptivethinking

ONCE YOU HAVE MADE PAYMENT PLEASE SEND AN EMAIL WITH THE FOLLOWING INFORMATION:

- THE TRANSACTION ID
- LIST OF ITEMS REQUIRED
- DELIVERY ADDRESS.

WE WILL THEN CONFIRM YOUR ORDER HAS BEEN RECEIVED.
YOUR ORDER WILL THEN BE PROCESSED AND SHIPPED WITHIN 5 WORKING DAYS.

N.B. IF USING FIREFOX MOZILLA (MAY WORK WITH OTHER BROWSERS) YOU CAN TRY THIS QUICK FIX...

OPEN MENU (3 BARS ICON) TOP RIGHT CORNER.
SELECT: OPTIONS > PRIVACY & SECURITY > COOKIES AND DATA > MANAGE DATA > REMOVE ALL > SAVE CHANGES

OPEN UP A NEW TAB AND TRY AGAIN. THE PAYPAL BUTTON SHOULD NOW WORK.


---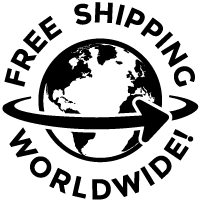 MINIMUM ORDER £12.50 GBP
FREE SHIPPING DOES NOT INCLUDE TRACKING.
DELIVERY WILL BE VIA ROYAL MAIL 1ST CLASS/INTERNATIONAL
WE CAN PROVIDE PROOF OF POSTAGE IF REQUIRED.
WE NORMALLY DISPATCH WITHIN 5 WORKING DAYS.
WE DO NOT SEND ORDER STATUS NOTIFICATIONS UNLESS THERE IS DELAY PROCESSING YOUR ORDER.
PLEASE CHECK YOUR PAYPAL ACCOUNT FOR ORDER STATUS.

FOR FURTHER INFORMATION PLEASE ENSURE YOU READ OUR DELIVERY INFORMATION


---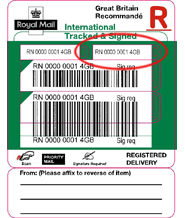 FOR A TRACKED DELIVERY SERVICE USE THE 'ADD TO CART' BUTTON BELOW.

THE TRACKING NUMBER INFORMATION WILL BE ADDED TO YOUR PAYPAL TRANSACTION.
FOR INTERNATIONAL ORDERS WE WILL USE ROYAL MAIL TRACKED AND SIGNED.
FOR DOMESTIC ORDERS (UK MAINLAND) WE WILL USE ROYAL MAIL SPECIAL DELIVERY.


£7.50 GBP


OscarDelta SPD | services@oscardelta.co.uk | ƃuᴉʞuᴉɥʇ ǝʌᴉʇdnɹsᴉp | Copyright © 2006 - 2021 . All Rights Reserved.

Home