COVID-19 NOTICE: WE SHIP WITHIN 5 WORKING DAYS
DELIVERY IS TAKING 6 WEEKS FOR SOME PARTS OF THE WORLD!
PLEASE READ THE INFORMATION BELOW BEFORE CONTACTING US...

WE DELIVER WORLDWIDE - INCLUDING THE EUROPEAN UNION (EU).

PLEASE ENSURE YOU READ THE FOLLOWING INFORMATION BEFORE COMPLETING YOUR ORDER.

We appreciate that you want your order as soon as possible and therefore processing orders is our priority.
We do not operate a full-time office so please be patient when contacting us.
There are times when our services will be limited due to international training commitments - check our index page for notifications (refresh page).

When you place your order you should receive a notification at the checkout that your order has completed.
If in doubt please check your PayPal account - if money has been sent to OscarDelts SPD we would have received a notification from PayPal.
Your order will then be processed and made ready for dispatch within 5 working days (Mon-Fri).
You will NOT receive any confirmation direct from us regarding your order.
Custom orders may take longer and you will be notified via email if a delay is expected.
Pre-orders will be dispatched on the date stated.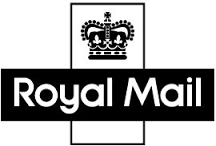 WE OFFER TWO TYPES OF DELIVERY SERVICE - FREE AND TRACKED SHIPPING

The price of our products includes FREE shipping and this offers our customers excellent value when it comes to ordering
low value items where the cost of tracked shipping would equal or cost more than the product. The minimum order amount
of £12.50 GBP allows for us to cover the increasing cost of postage and packaging - orders below this amount
will be sent a refund via PayPal.

FREE shipping will NOT BE TRACKED.
Once we have dispatched your order it is totally out of our hands and we will have no further information for you.
We do NOT accept any responsibility for lost or late delivery.

IF YOU DO NOT SELECT AND PAY FOR THE TRACKED SHIPPING OPTION YOU WILL NOT RECEIVE THE TRACKING SERVICE
Any email requesting information/updates for orders sent via FREE shipping will receive a link to this page.

Your order will be shipped to the address provided by PayPal.
It is your responsibility to ensure the delivery address is correct.
Once your order has been dispatched you will receive a notification via PayPal.
Please ensure your PayPal email address is correct.


F.A.Q: HOW LONG WILL MY ORDER TAKE TO ARRIVE ONCE DISPATCHED?

INTERNATIONAL / APO / BFPO ORDERS

Standard FREE international shipping is via International First-Class Mail.
Due to Covid-19 delivery is taking about 4- 6 weeks.
THERE IS NO TRACKING WITH FREE DELIVERY - PLEASE DO NOT ASK FOR ORDER STATUS ONCE DISPATCHED

If you require insured, guaranteed or express delivery you MUST select and pay for TRACKED SHIPPING
If you select this option the tracking number will be sent to you via email and notification via PayPal.
We use Royal Mail and the tracking service will continue with your postal service (UPS if United States).

DOMESTIC ORDERS (UK MAINLAND)

We post via Royal Mail 1st Class.
Delivery is generally 2 to 15 working days (Mon-Fri)

IF YOU HAVE NOT SELECTED AND PAID FOR TRACKING YOU WILL NOT RECEIVE THE TRACKING SERVICE
DO NOT ASK FOR ORDER STATUS ONCE DISPATCHED AS WE WILL NOT KNOW WHERE IT IS.
WE CAN SEND YOU A SCAN OF THE PROOF OF POSTAGE IF REQUIRED (POSTAGE RECEIPT) AFTER 15 WORKING DAYS.

The optional tracking service is via Royal Mail 'Signed For' for an additional fee
If you select this option the tracking number will be sent via email.

This service will show when the order has been delivered - if you require something extra (Special Delivery etc.) contact us.
Any email requesting an order status or where is my order will receive a link to this page.

CHANGE OF ADDRESS

Please ensure your delivery address is correct.
We will only send items to the address provided on the PayPal transaction.
If you request a change of address after we have sent your item it will be too late to take any furtner action.
If you request a change of address and we have not sent your item we will cancel the order and send a full refund via PayPal.

F.A.Q: WHERE IS MY ORDER?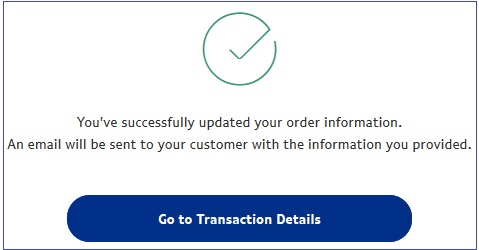 We do not send email notifications direct to customers unless there is going to be a delay (more than 5 working days).
Once dispatched we update the status of your order via PayPal to show the status as sent.
Tracking information will only be provided if you paid for this service.
To receive updates via PayPal your current email address must be linked with your PayPal account.
If you do not receive an email from PayPal within 5 working days check your PayPal account for order status.
If it has been less than 5 working days since you placed your order we are probably working on it.
Many items are custom made to order so you will be getting the latest version and not something that has sat on the shelves.
If it has been dispatched it will show on PayPal as sent with the date of dispatch.

For International orders (including EU) please allow for your order to be processed by Customs.
We do not charge VAT however; a charge may be apply in some countries before your item can be delivered.
We complete the CN22 form with the correct information to assist with processing (most items will be listed as 'pocket tools').
Royal Mail - International Incidents Update (delay due to extreme flooding/political situation/security measures etc?)


IF IN DOUBT CONTACT US FOR FURTHER ADVICE BEFORE PLACING YOUR ORDER.

✔ BY PLACING AN ORDER WITH OSCARDELTA SPD YOU ACKNOWLEDGE THE ABOVE INFORMATION.

OscarDelta SPD | services@oscardelta.co.uk | ƃuᴉʞuᴉɥʇ ǝʌᴉʇdnɹsᴉp | Copyright © 2006 - 2021. All Rights Reserved.

Home