Real Gear for Real People
Custom Made Exclusively for the Military, Law Enforcement and Security Agencies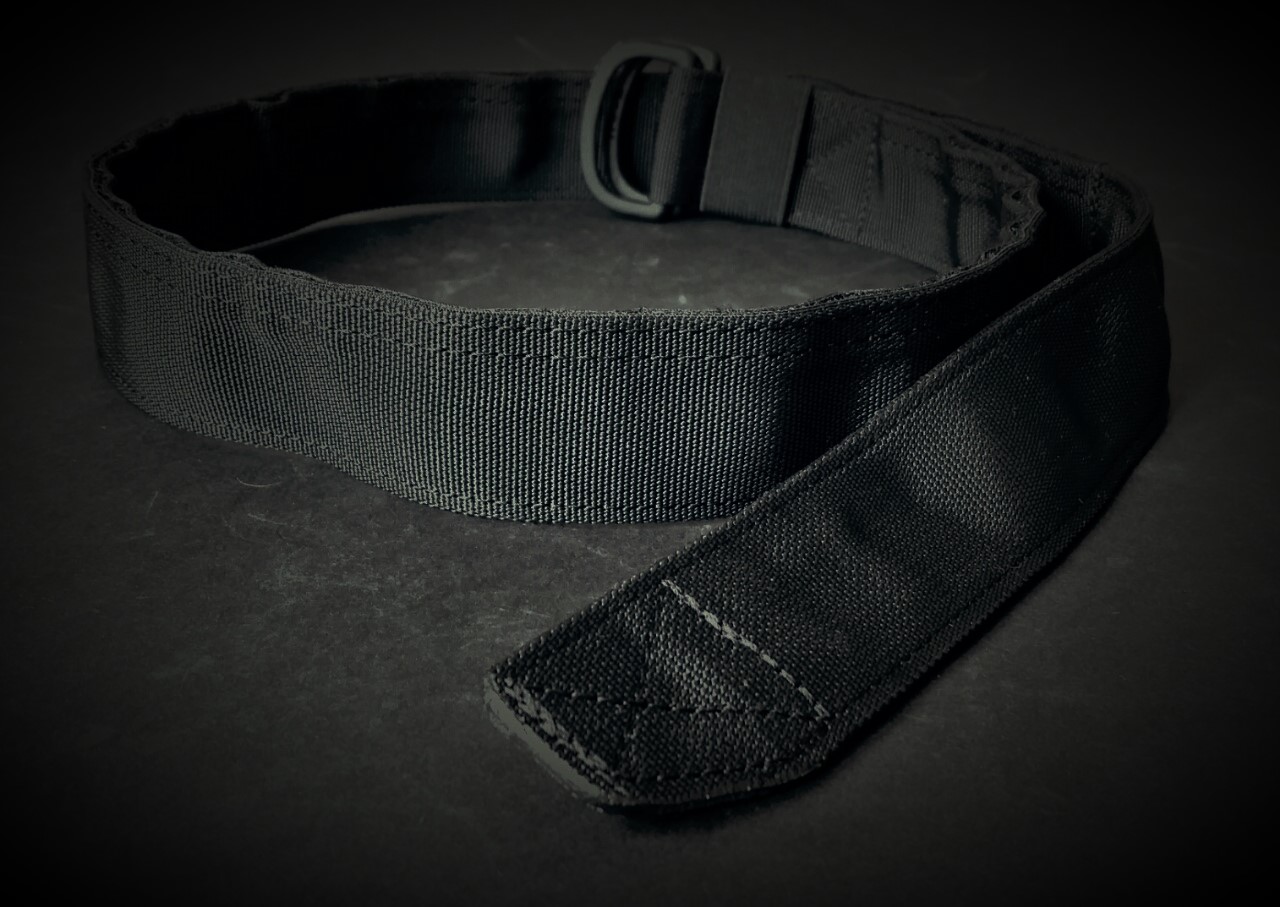 SERE Black Ops Belt v2.4r
The SERE Black Ops Belt v2.4r can be worn in the field or with casual wear.
It has covert hide away compartment with a concealed hook and loop enclosure that enables small
items, EDC, SERE kit, FRS: Folding Razor Saw, cash etc to be concealed within the belt ready for easy access.

The 'r' stands for Retro Fit meaning the tapered end allows for you to add alternative buckles for a custom belt.
The Punch Face Buckle has been developed for this belt. It features a J Hook and Rescue Hook for cutting through non-metallic restraints.

The belts are available with 38mm and 50mmm webbing in two lengths:

Standard: 45 inches with 28 inch storage compartment for waist sizes 28 to 37 inches.
Extra: 54 inches with 36 inch storage compartment for waist sizes 34 to 46 inches.

Getting the right size...

Simply add 2 inches to your actual waist size and then add 6 inches to allow for sufficient material to pass through the D Ring

Metal Detector Friendly
100% Non-Metallic (ideal as a Frequent Flyer Belt)
Reversible; left or right handed
ITW Nexus D Rings (NATO Approved - Stock No 5365-99-241-5831)
Rot and mildew resistant bonded thread
Hand Made in England
Larger sizes are available if required.

Black High quality MOD Specification Nylon Webbing
MOD Pattern Number: 9350IRR, UK/SC/5185
Width: 38mm +/- 1mm
Nominal Thickness: 1.25mm
Breaking strength: 7,500 N minimum
IRR: The IRR properties are woven into the webbing so will not fade or rub away.


Click here for Buy Now page

Home