Real Gear for Real People
Custom Made Exclusively for the Military, Law Enforcement and Security Agencies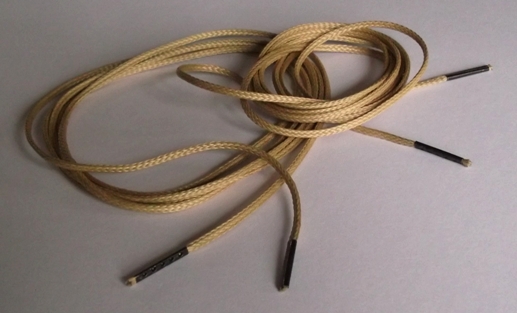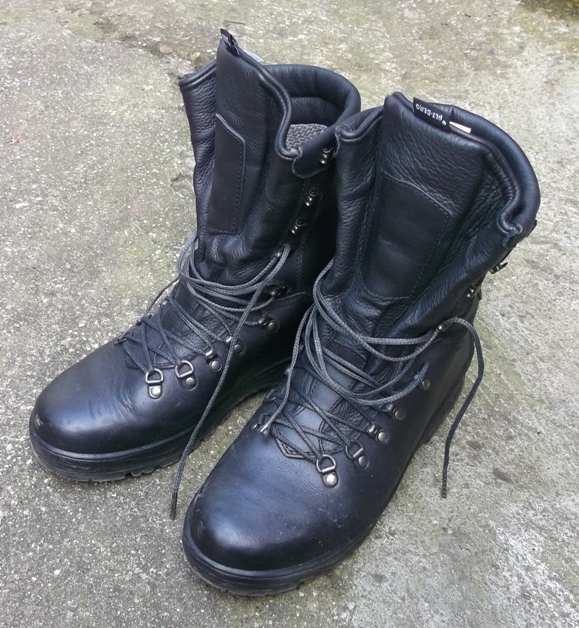 FR960 Fire Retardant Boot Laces
FR960 Fire Retardant Boot Laces are suitable for applications that require high strength, chemical and heat resistance.

Constructed using a special high performance fibre that offers a balance of advantages between meta-aramids and para-aramid fibres,
which are a class of heat-resistant and strong synthetic fibres.

For safety/protective applications this special material has been widely utilised to achieve superior FR properties
versus other commercially available products.

Compared to meta-aramids (i..e. Aramet®, Conex® and Nomex®) the major advantages include
greater tensile strength and abrasion resistance, lower shrinkage at high temps and lower moisture regain.

Compared to para-aramids (e.g. Paramyd®, Twaron®, Kevlar®) the major advantages include greater chemical,
elongation and abrasion properties and lower moisture regain.

This material is used in aerospace and military applications, for ballistic rated body armour fabric and
ballistic composites and as an asbestos substitute.

Product Specification:

Fatigue Resistance
Higher resistance to flex fatigue than Kevlar&reg and
shows little loss of strength even during repeated abrasion, flexing and stretching.
High Tensile Strength
Strong and light, weight for weight, FR960 Boot Laces are 8 times
stronger than steel and 3 times stronger than fibreglass, polyester or nylon yarns.
Test Tensile Strength
960lb, elongation less than 4%, denier 24,000.00
UV Resistant
Polytetrafluoroethylene (PTFE) coating. This coating protects the cord from UV damage,
increases flexibility, better knot strength, and chemical resistance.
Chemical Resistant
Highly resistant to acids, alkalis and organic solvents; not vulnerable to damage caused by steam or sea water.
Heat Resistant
Thermal decomposition threshold of 500°C, so can be used at 200°C for long periods.
At 250°C, it maintains more than half of its room-temperature tensile strength.
Spark Resistant
A welding spark is a tiny piece of metal that is hot enough to glow.
Sparks can travel as much as 35 feet and still be hotter than 2,500℉ (1371.11°C)
These laces have been tested with sparks from a ferro rod

Available in Tan or Black for immediate dispatch
The ends of the laces are finished with black metal lace tips (aglets)
Available in 60", 72" and 84" lengths

Buy Now

For military applications the laces can be used as a friction saw to cut through rope, cord and other non-metallic restraints.
These laces do not melt and are suitable for welders and fire-fighters.